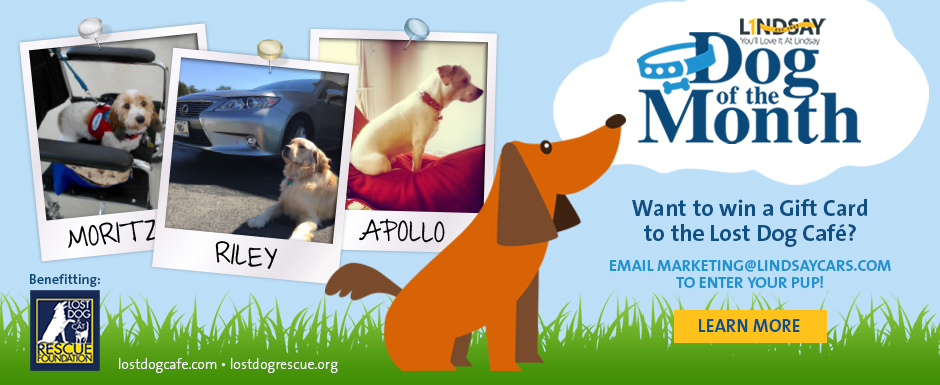 Bruin adores children, sleeping and snoring. He is very loved by everyone who meets him and he loves giving kisses, especially in your ears. 
Irma was a rescued by the Animal Welfare League of Arlington. She is 6 years old and had to undergo two separate surgeries to repair degenerative joint disease (DJD) She was foster by one of our very own employees and was recently adopted. She is very loving and adorable and will never say no to belly rubs.  
When Julie brought her 2014 Jetta Hybrid in for service last year she jokingly requested a convertible Beetle as her loaner and our Lindsay VW service department made it happen! Buster loved it! Buster looked so adorable in the car that
 he inspired Julie to buy a convertible from Lindsay! Julie got her Eos and Buster is thrilled!!!
Claddagh or " Claddie"  is  a 7 year old yellow lab who's birthday was on the 10th of November (happy belated birthday Claddie!) She loves riding in VWs and playing with balls and sticks for as long as anyone will play, especially if there's water involved. She is a good-natured and helps the household feel more complete and often provides amusement. Claddie has been very helpful to her caregivers in developing relationships with neighbors in a neighborhood that is still relatively new to them. We love our community, and it seems so does Claddie! Congrats!