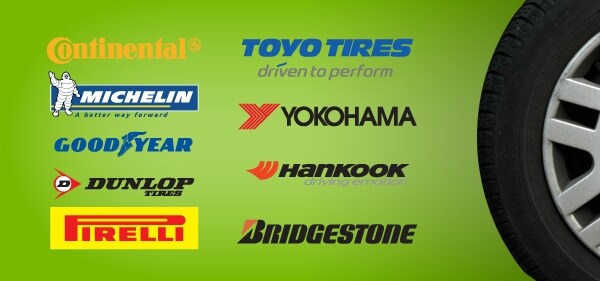 We Specialize in Tires
Tires are an essential component of your driving experience. They provide the four points of contact between your vehicle and the road, and affect acceleration, braking, cornering and the overall safety of your vehicle. At Lindsay Automotive Group, you can be confident that the correct tires will be used on your vehicle. We offer you high-quality tires approved by the auto manufacturer and designed for each model's suspension and performance capability.

While other tire shops may (or may not) offer the same tire brands and basic types of tires, Lindsay knows vehicles and their tire requirements better than anyone else. A common misconception is that tires are more expensive at a dealership. The truth is that Lindsay offers competitive pricing on national brand tires, specifically designed for your vehicle. We carry all OEM tires such as Bridgestone, Continental, Dunlop, Goodyear, Michelin, Pirelli, and Toyo Tires.



Tire Maintenance



Trust your tire care to the Master Certified technicians of Lindsay Automotive Group. When it comes to knowing your vehicle inside and out, you can always count on us for expert tire advice. The proper performance and effective life of your tires depends on various factors, including the tire type, speeding rating, inflation pressure, wheel alignment, road conditions and your driving habits.